OO Moderator

Posts: 2971
Joined: Sat Mar 17, 2007 12:06 pm
Favorite Bond Movie: Moonraker
Goldfinger
The Spy Who Loved Me
Favorite Movies: Raiders of the Lost Ark, Crazy For Christmas, The Empire Strikes Back, League of Gentlemen (1960's British film), Big Trouble in Little China, Police Academy 2, Carry On At Your Convenience, Commando, Halloween III: Season of the Witch,
Location: Terra
New Doctor Who announced. Ncuti Gatwa. I hope the BBC can buy him a shirt when he starts work.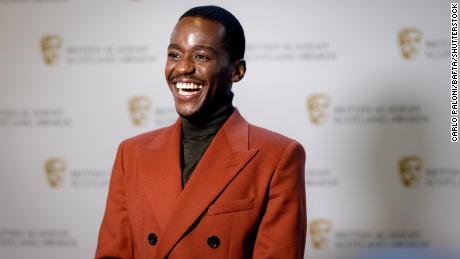 I've not seen him in anything before, but people who have watched Sex Education seem to think he'll be a good Doctor. I'd never heard of Matt Smith before either.

Sent from my SM-G986B using Tapatalk


"He's the one that doesn't smile" - Queen Elizabeth II on Daniel Craig
OO Moderator

Posts: 1582
Joined: Sun Feb 11, 2007 5:14 pm
Favorite Bond Movie: On Her Majesty's Secret Service
Favorite Movies: George A Romero's Dawn Of The Dead
Silent Running
Harold and Maude
Location: Europe and Outer Space
I've never heard of him but I trust RTD to get the casting right. I can't say I'll miss Jodi or Chris Chibnall very much. Blimey, that recent Sea Devils episode was atrocious.
"I can't do that superhero stuff" Daniel Craig