0010
Posts: 6762
Joined: Mon Mar 05, 2007 9:01 pm
Favorite Bond Movie: TLD LTK GE TND TWINE DAD OHMSS
Favorite Movies: Gladiator
John Wick
Pacific Rim
LOTR trilogy
RED
Kingsman
X-Men First Class
X-Men Days of Futures Past
MI Rogue Nation
Location: the lost city
Contact:
Lol!
Sent from my iPhone using Tapatalk Pro
............
Agent
Posts: 1677
Joined: Sun Mar 03, 2013 1:42 pm
Favorite Bond Movie: Dr. No, From Russia With Love, Goldfinger, Thunderball, The Spy Who Loved Me, Moonraker, For Your Eyes Only, The Living Daylights, GoldenEye, Tomorrow Never Dies.
Favorite Movies: There are many to tell, but I prefer something that has a great storyline with loads of escapism and fantastic performance with over-the-top elements which would be pleasing. Action is the main genre I follow, and the spy genre would second that.
Location: Somewhere, strangling Barbara Broccoli.
dirtybenny wrote: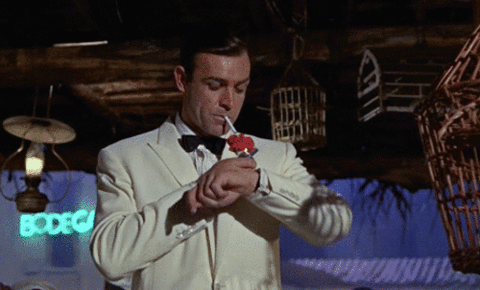 Agent
Posts: 1200
Joined: Mon Sep 30, 2013 4:27 am
Favorite Bond Movie: From Russia with Love and all the Connery films
Favorite Movies: Dirty Harry, Bullitt, The Sting, LA Confidential, The Maltese Falcon, and The Big Sleep
Location: SFPD HQ
More where that came from John P.
The Rouge Warrior, On Hermaphrodite's Secret Service
Agent
Posts: 1200
Joined: Mon Sep 30, 2013 4:27 am
Favorite Bond Movie: From Russia with Love and all the Connery films
Favorite Movies: Dirty Harry, Bullitt, The Sting, LA Confidential, The Maltese Falcon, and The Big Sleep
Location: SFPD HQ
The Rouge Warrior, On Hermaphrodite's Secret Service
Agent
Posts: 1200
Joined: Mon Sep 30, 2013 4:27 am
Favorite Bond Movie: From Russia with Love and all the Connery films
Favorite Movies: Dirty Harry, Bullitt, The Sting, LA Confidential, The Maltese Falcon, and The Big Sleep
Location: SFPD HQ
The Rouge Warrior, On Hermaphrodite's Secret Service
OO Moderator

Posts: 2851
Joined: Sat Mar 17, 2007 12:06 pm
Favorite Bond Movie: Moonraker
Goldfinger
The Spy Who Loved Me
Favorite Movies: Raiders of the Lost Ark, Crazy For Christmas, The Empire Strikes Back, League of Gentlemen (1960's British film), Big Trouble in Little China, Police Academy 2, Carry On At Your Convenience, Commando, Halloween III: Season of the Witch,
Location: Terra